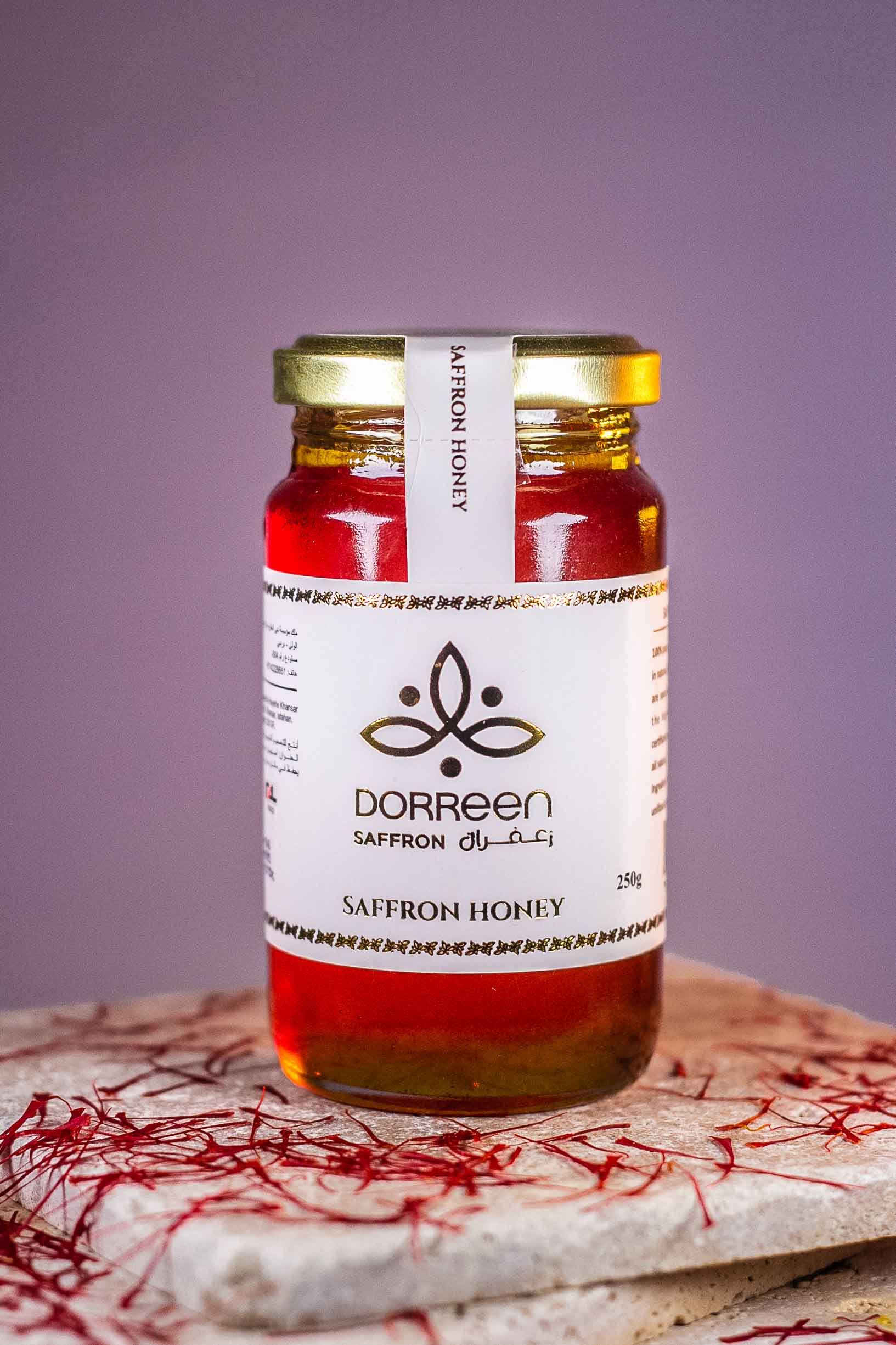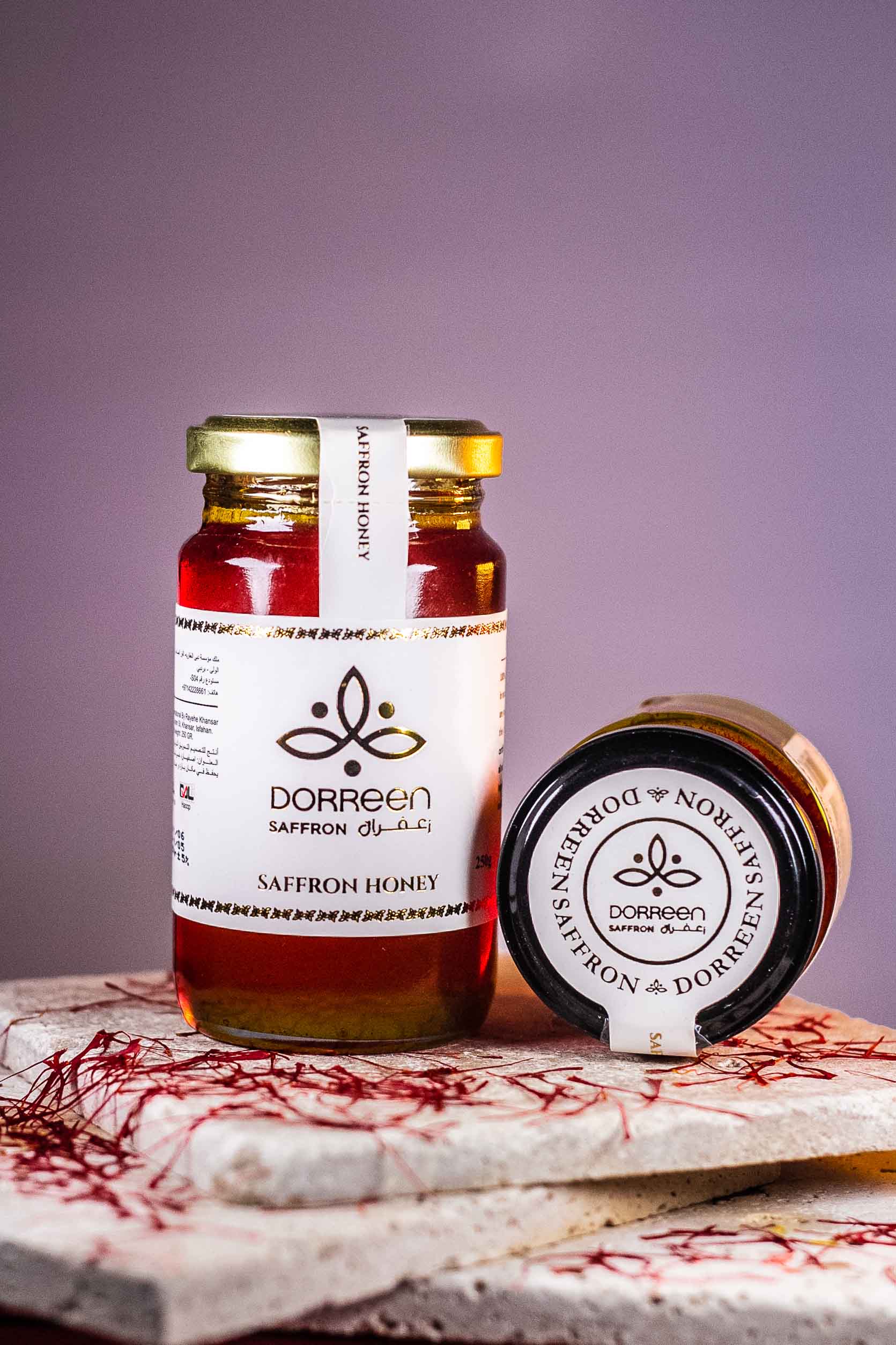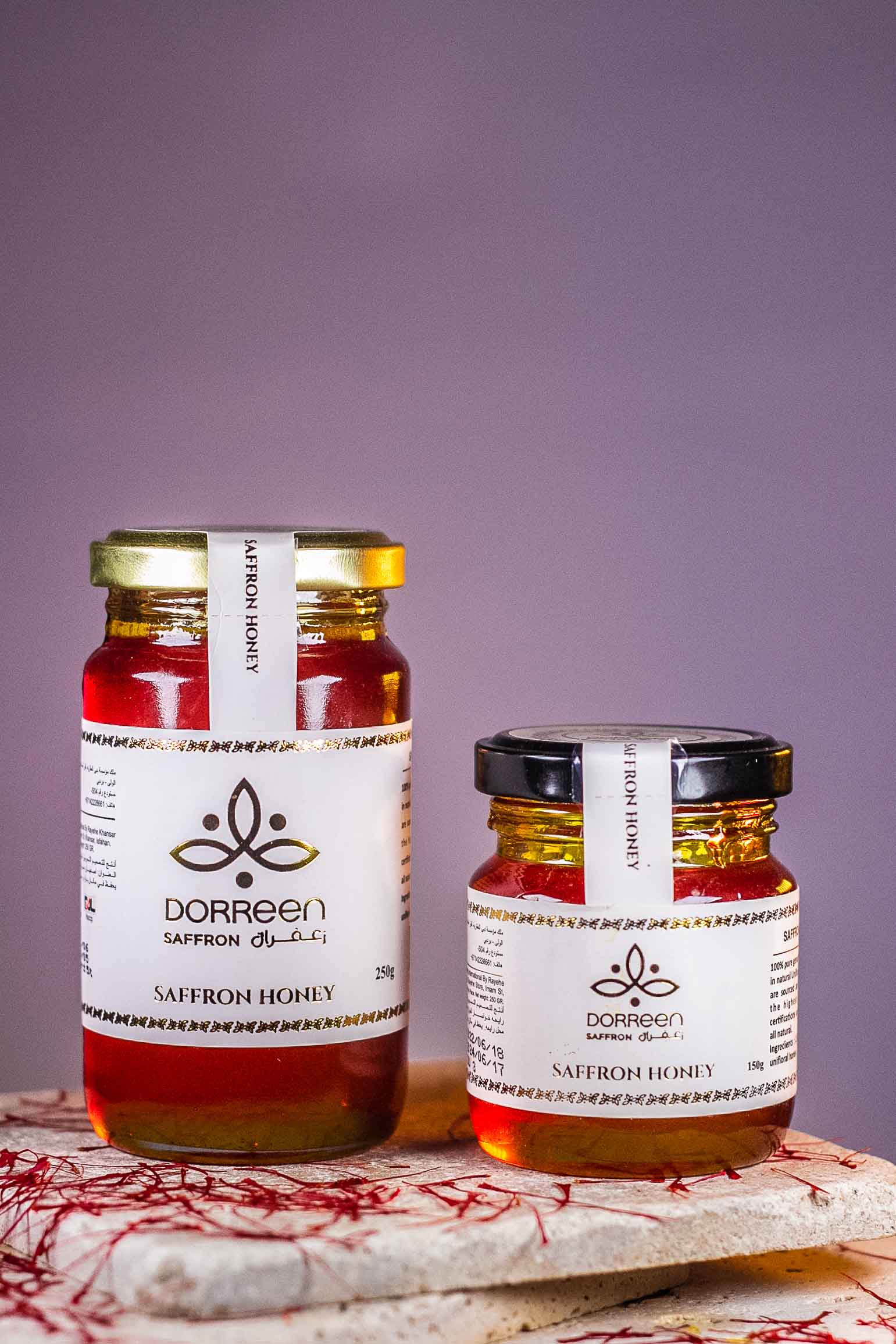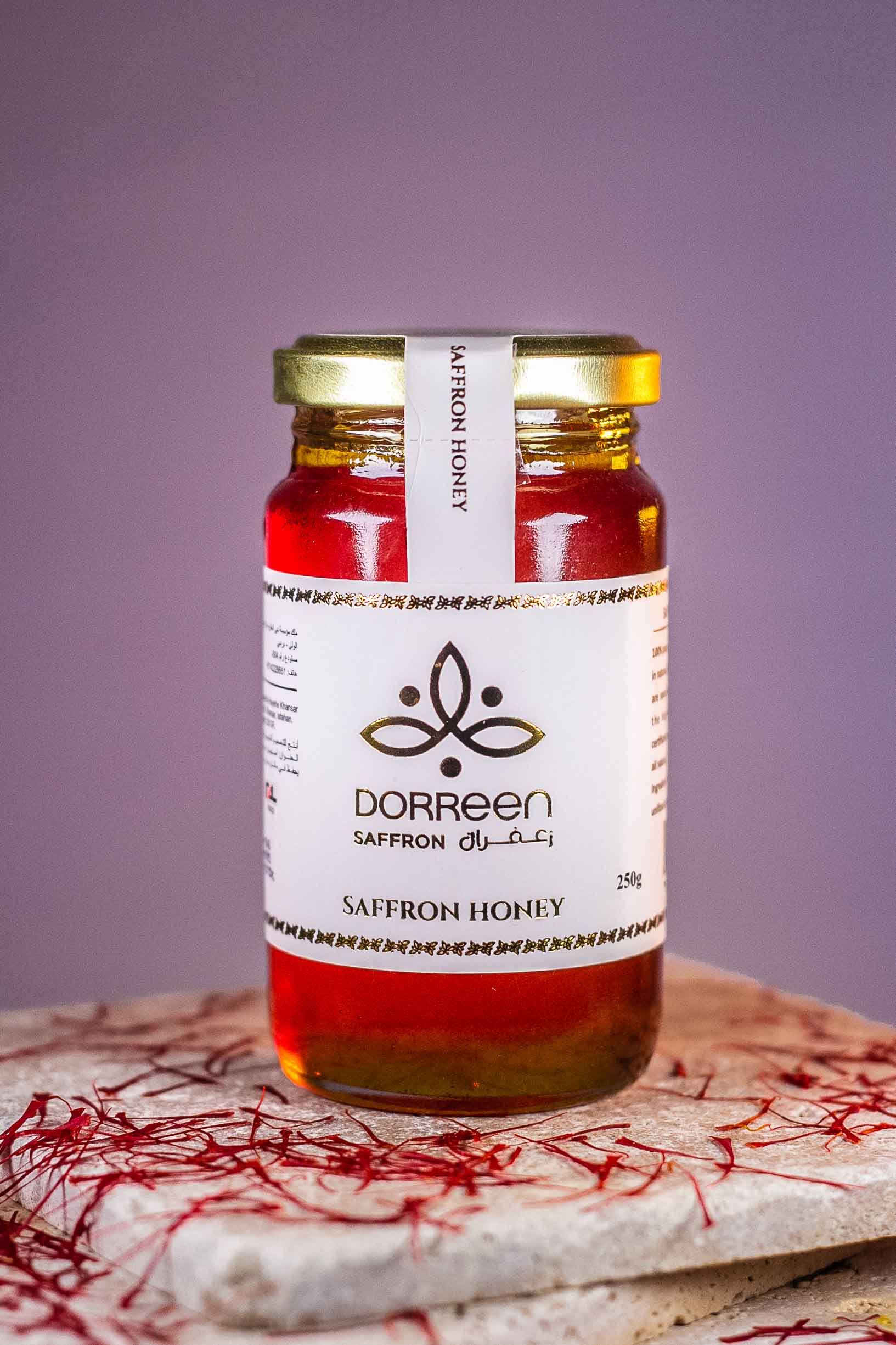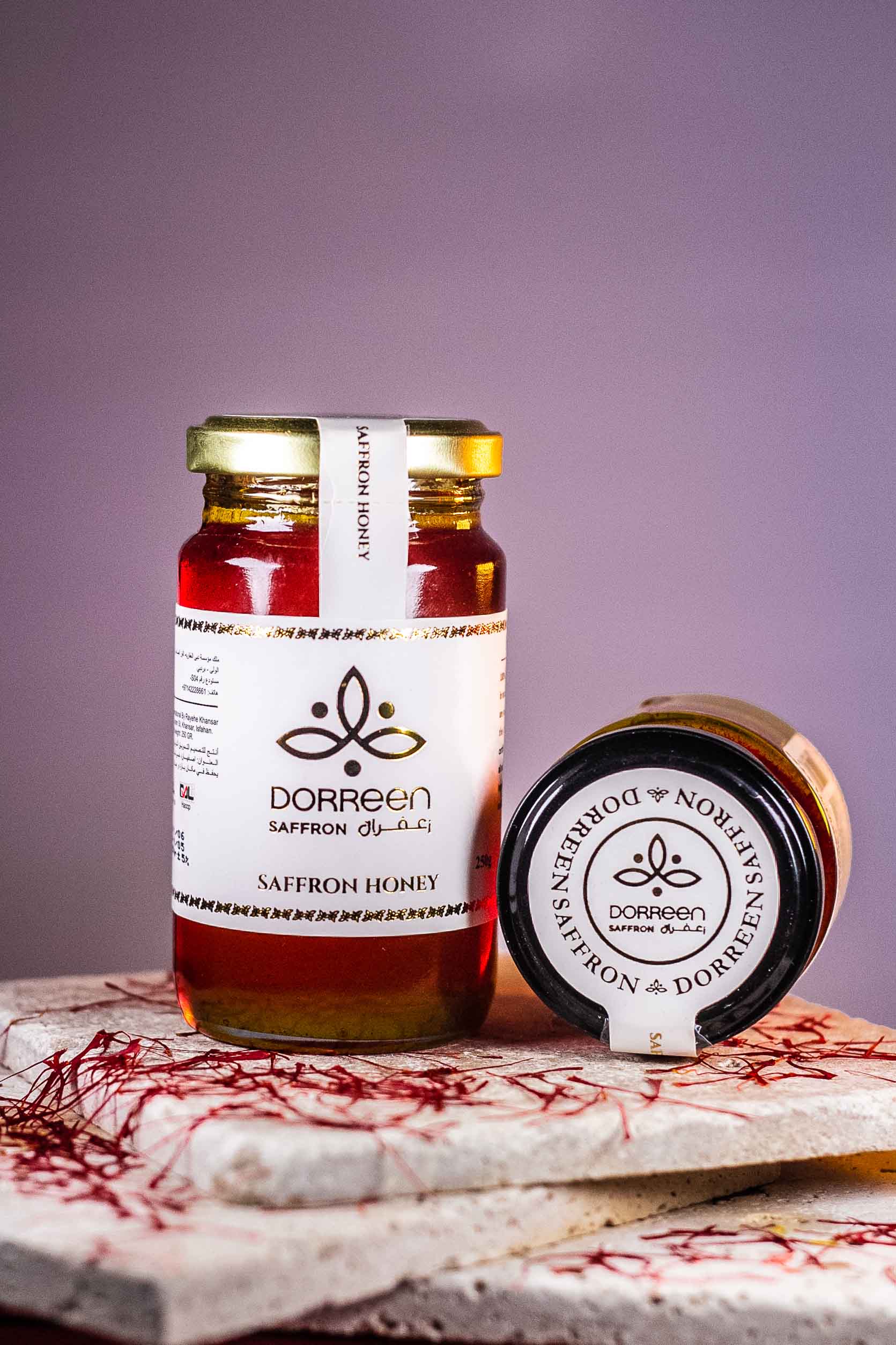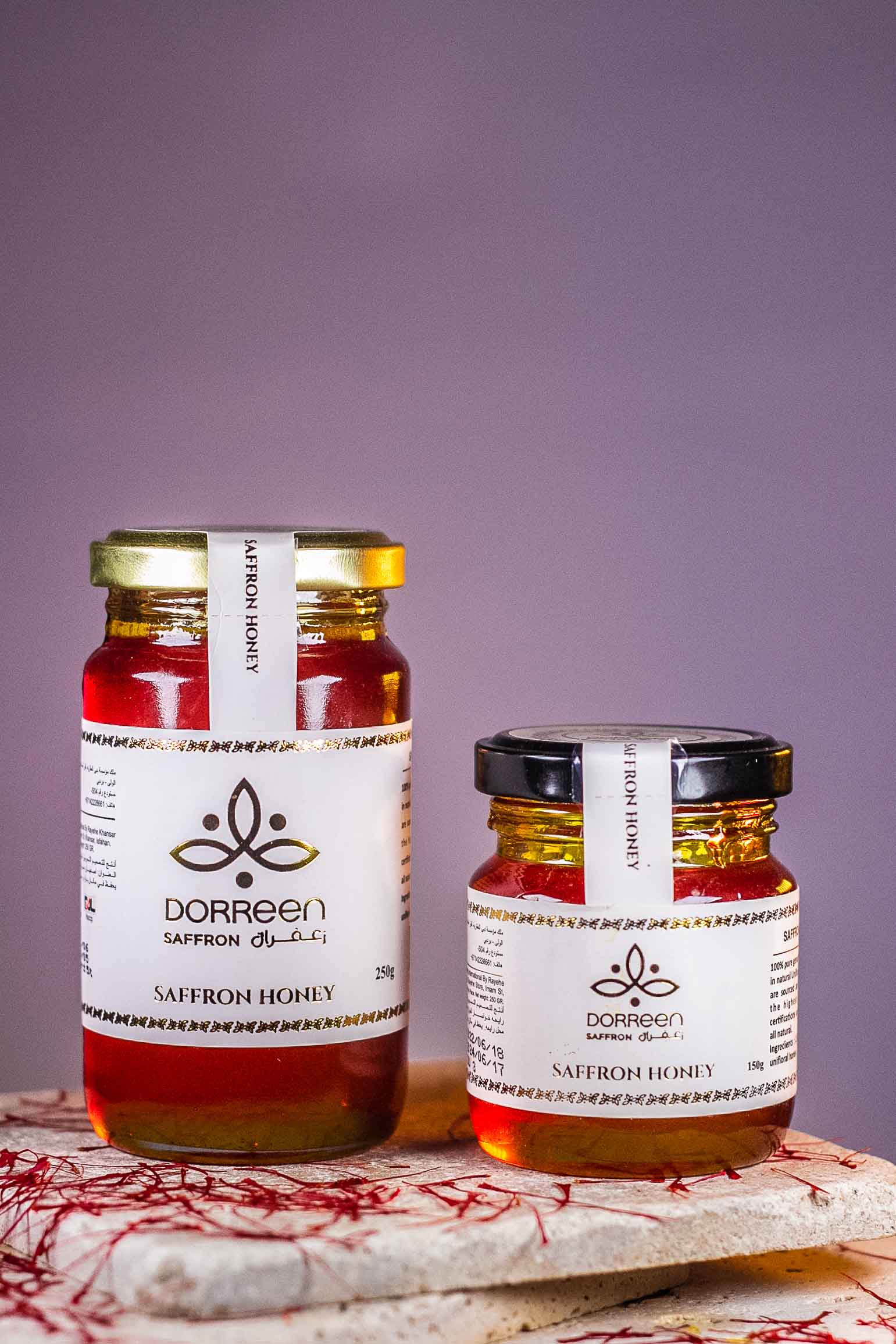 Saffron Honey 250 Gr
Saffron Honey is a natural product that has been produced for many years by bees that aren't given antibiotics. Natural honey has many benefits for your health and many natural remedies. It contains many beneficial enzymes and minerals that can help maintain a healthy immune system and therefore your overall health.
Saffron has been used in traditional medicine to treat a variety of ailments and is a spice that has been used in cooking since ancient times. This honey is a wonderful way to have a healthy snack or sweet treat and features a cool-tasting spice that has a unique reddish color.
WHY YOU SHOULD LOVE OUR SAFFRON HONEY:
● With a delicate, complex flavor and an intoxicating aroma, this honey has what it takes to make your taste buds buzzing.
● Combined with Honey, the saffron powder creates a decadent flavor and color that is a feast for the senses.
● This is a special blend of honey that is infused with saffron and tastes like standard honey.
Specifications:
● 250-GRAMS
● Infused With 1.5% Pure Saffron Powder
Hand-Picked
Every saffron flower is carefully hand-picked by expert farmers.
Intense & Fresh Aroma
The high compounds levels present in the threads grants an high coloring power, rich taste and intense aroma.
100% Natural
Our products are free from any preservatives, additives, artificial colours or fragrances.
Lab-tested & Certified
Our saffron has been lab-tested and widely respects all the sector's Health & Safety standards.
Saffron Quality & Traceability
To ensure our products keeps the maximum quality standard over time we do chemical and microbiological tests in a certified and specialized laboratory from a sample of the latest crop batch.

On every original Dorreen™ Saffron Almas or Organic Collections, you'll find a batch number on the side of the packaging that permits us to trace back to the original batch.

If you'll ever need to make sure you have a quality product or need to see the specifics parameters of your product send us an email at info@dorreensaffron.com with your batch number and we'll send you the respective lab test sheet.
Security
All our products come out with a branded tamper-proof seal applied at the moment of packing in the production facilities a few minutes away from the saffron farms that will avoid any tentative of counterfeit.
100% Money-Back Guarantee
If you'll ever be not satisfied with the quality of the product provided, send us an email at info@dorreensaffron.com specifying why the product didn't deliver what expected and we'll give you all your money back.