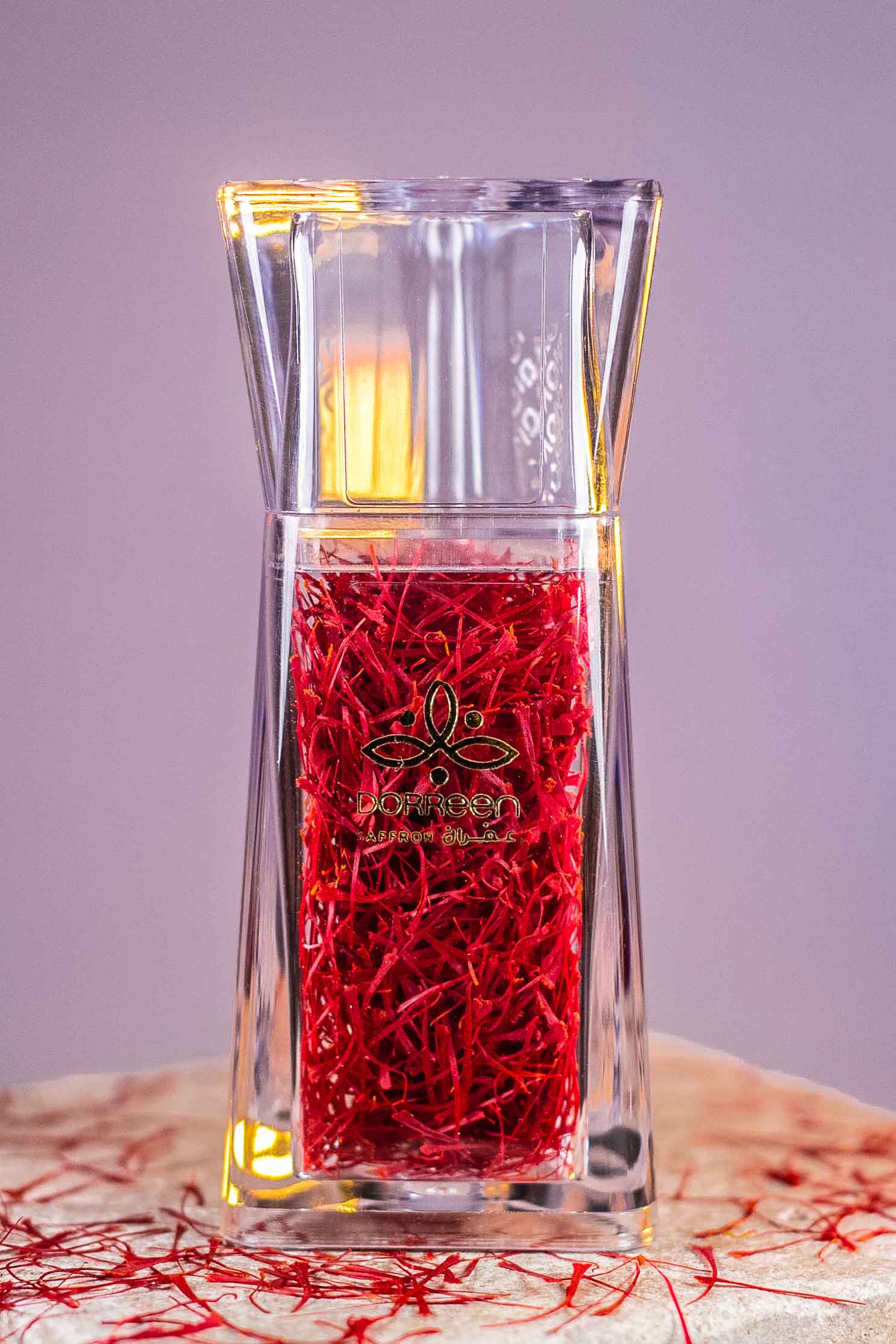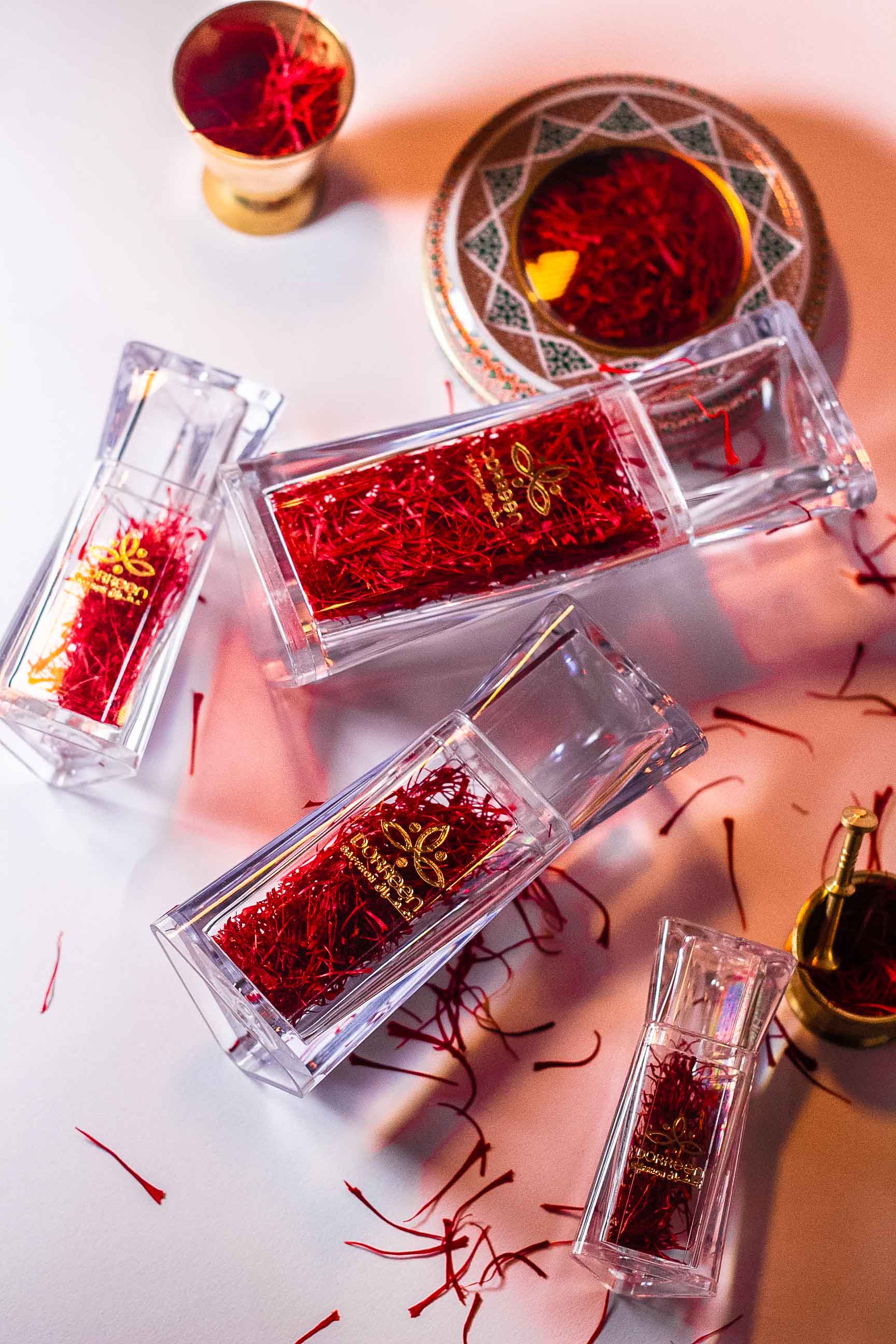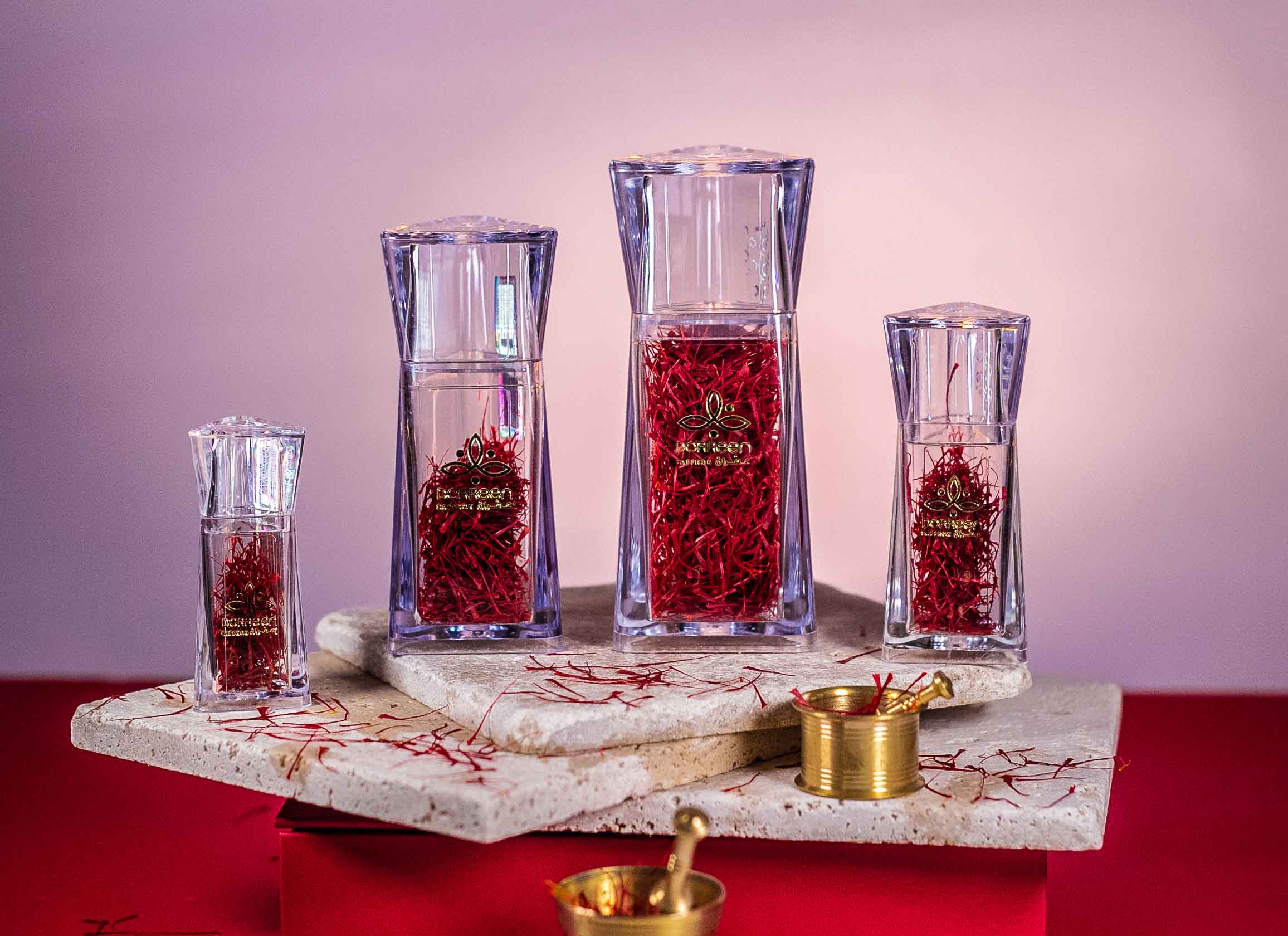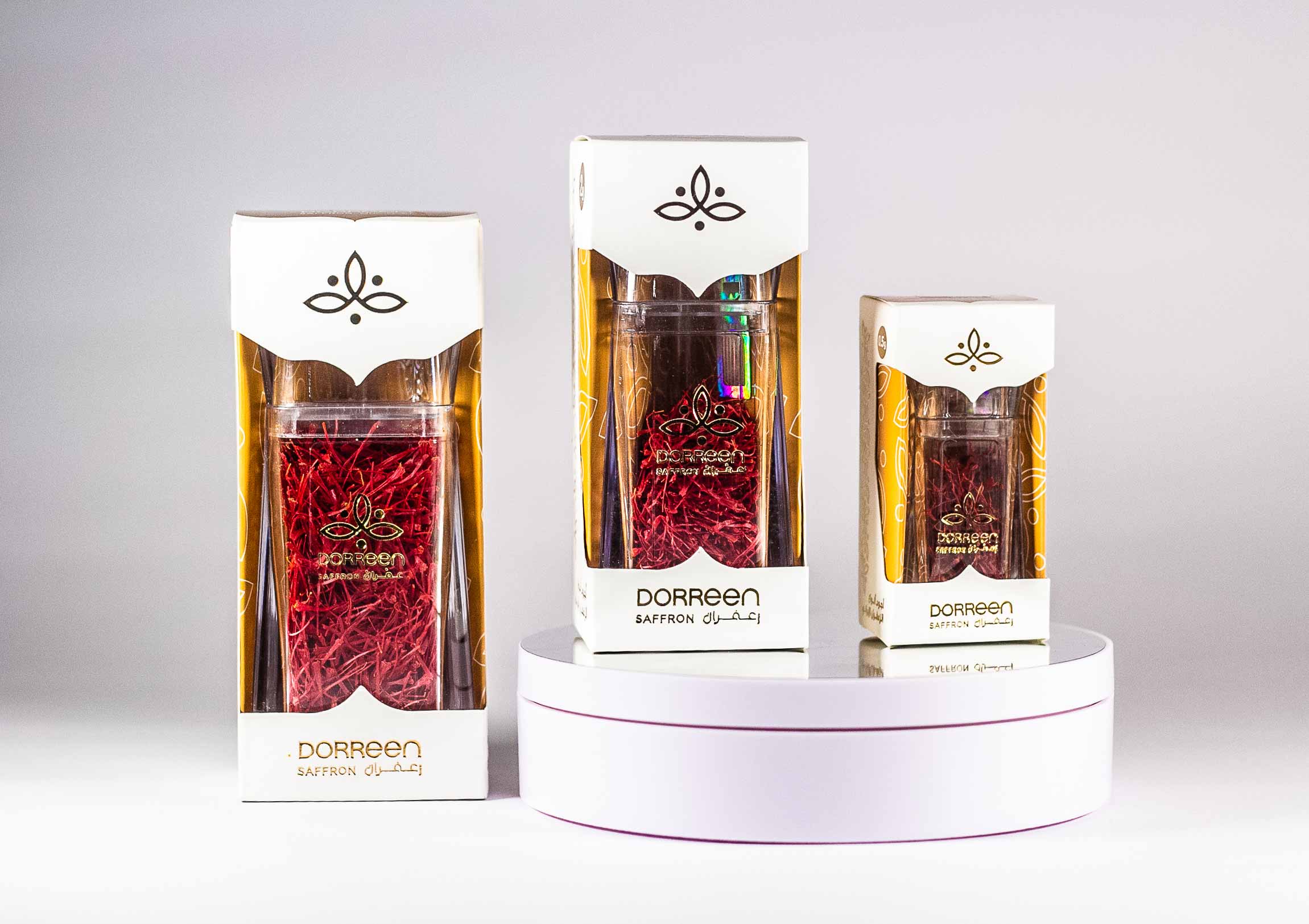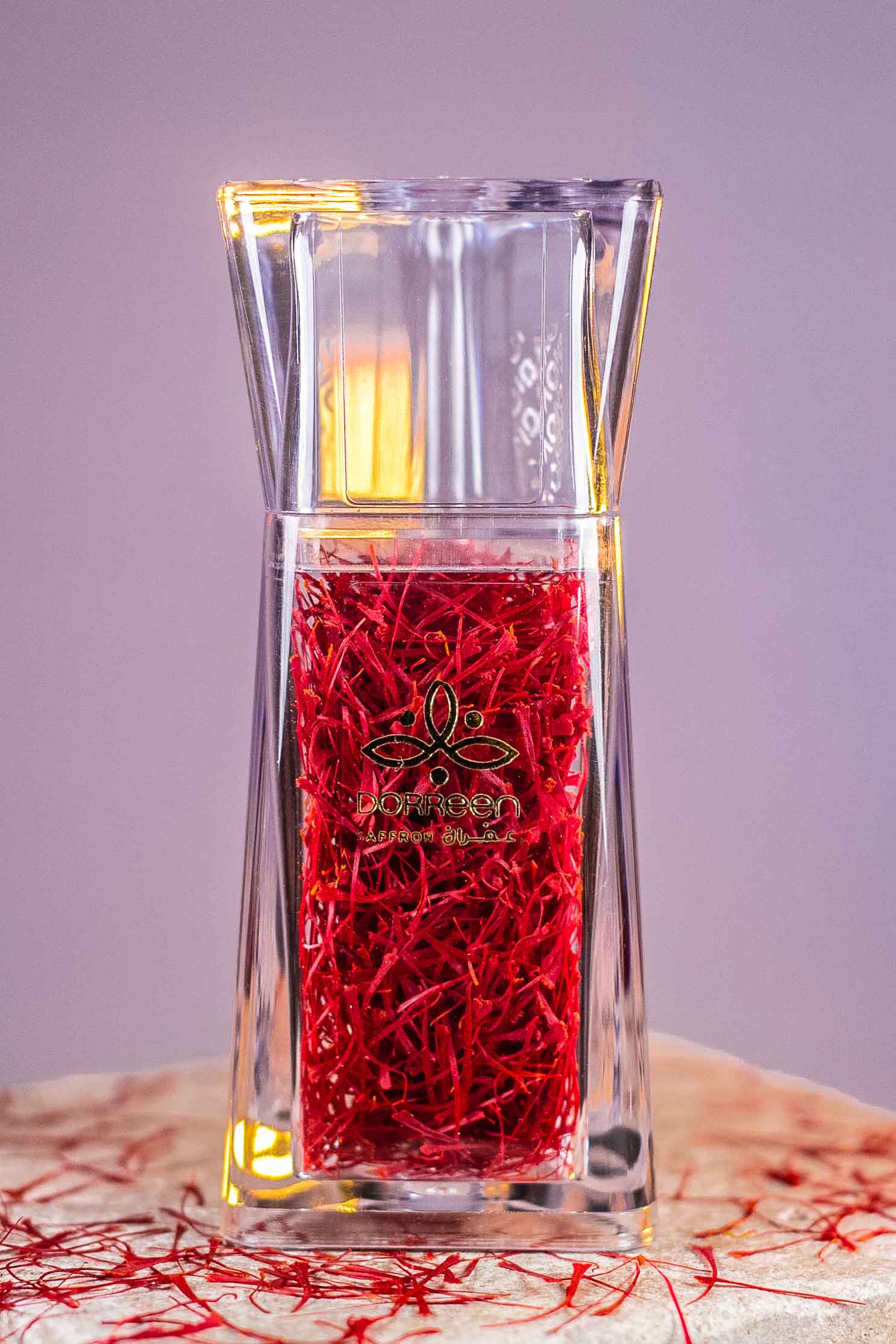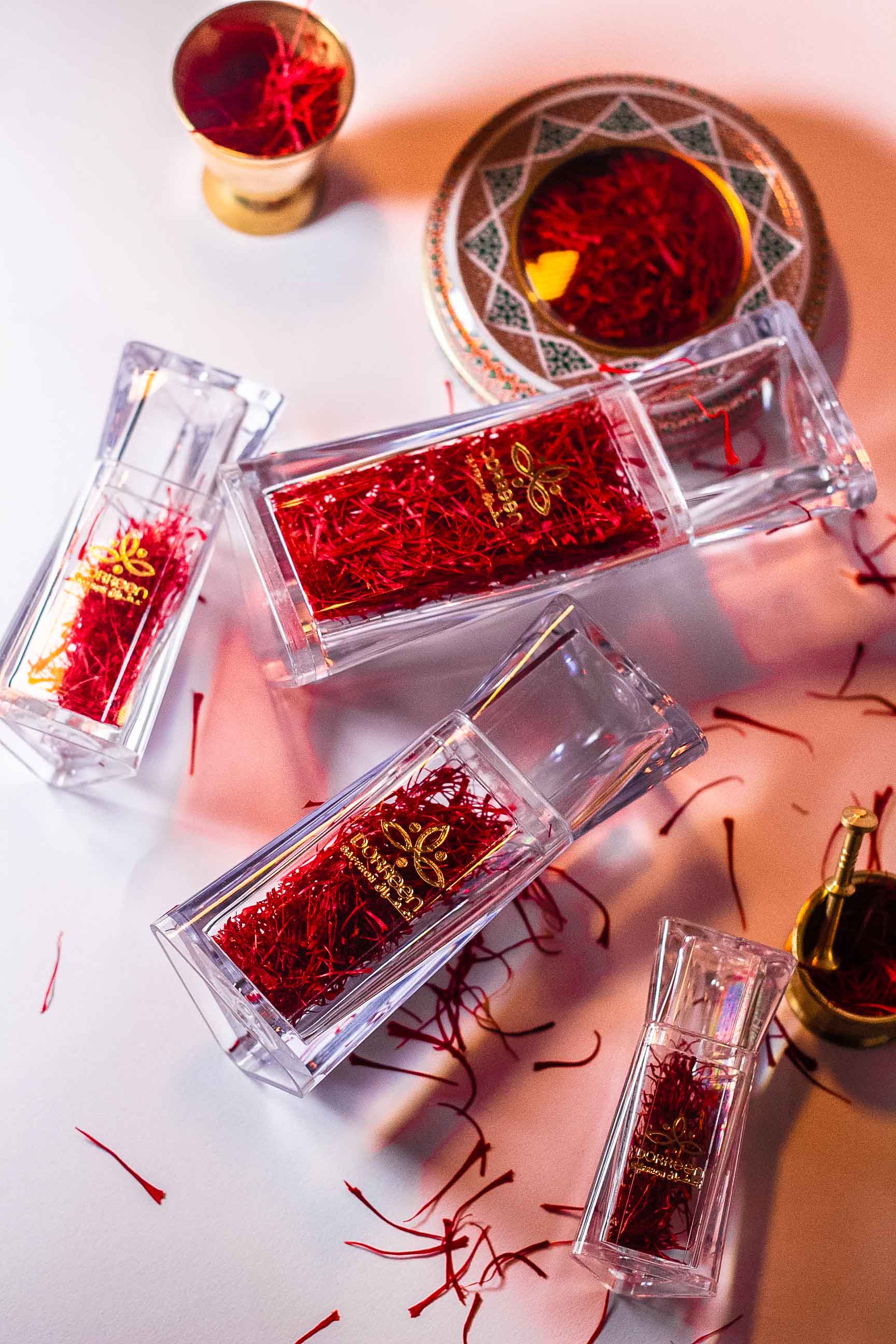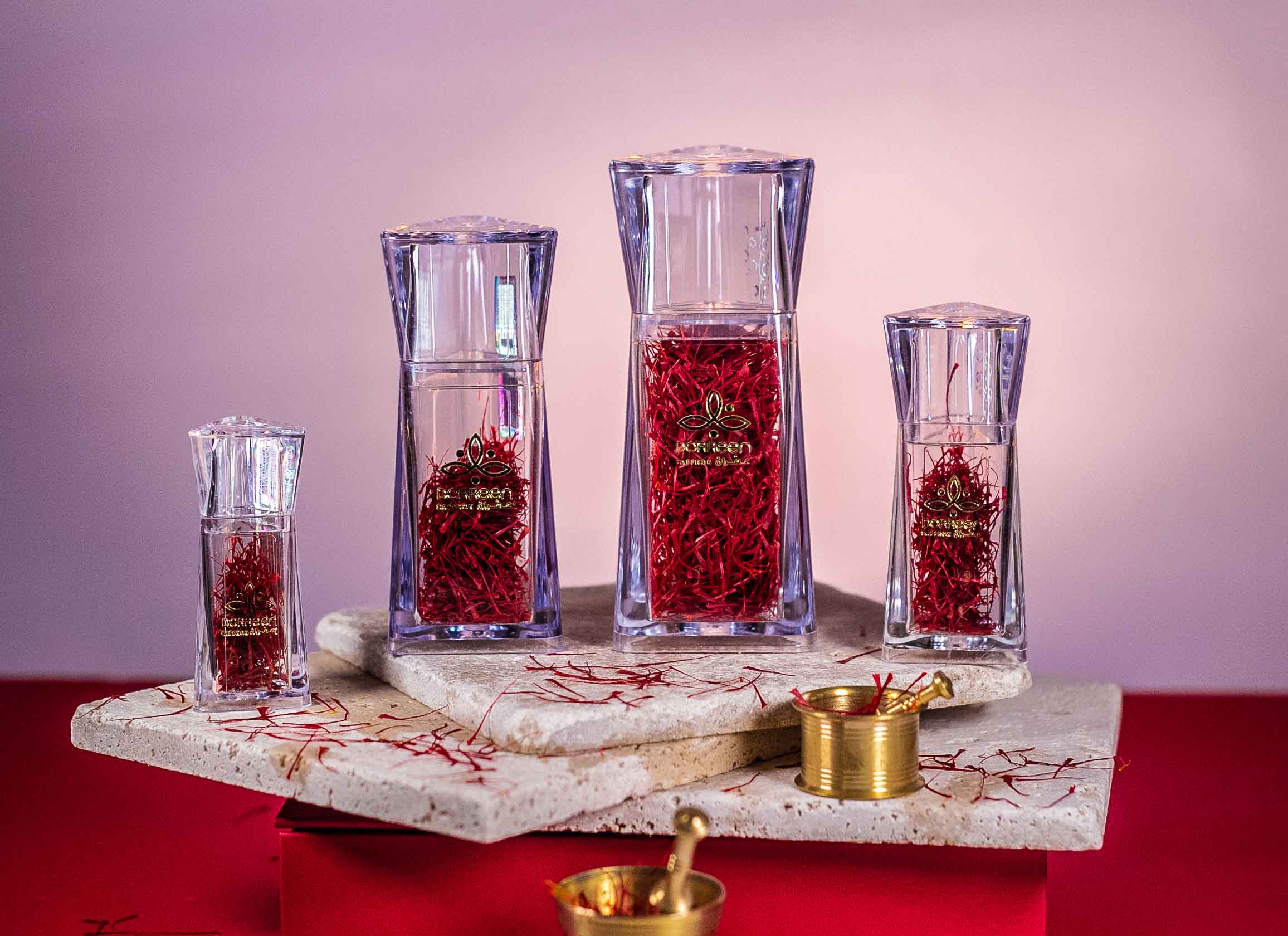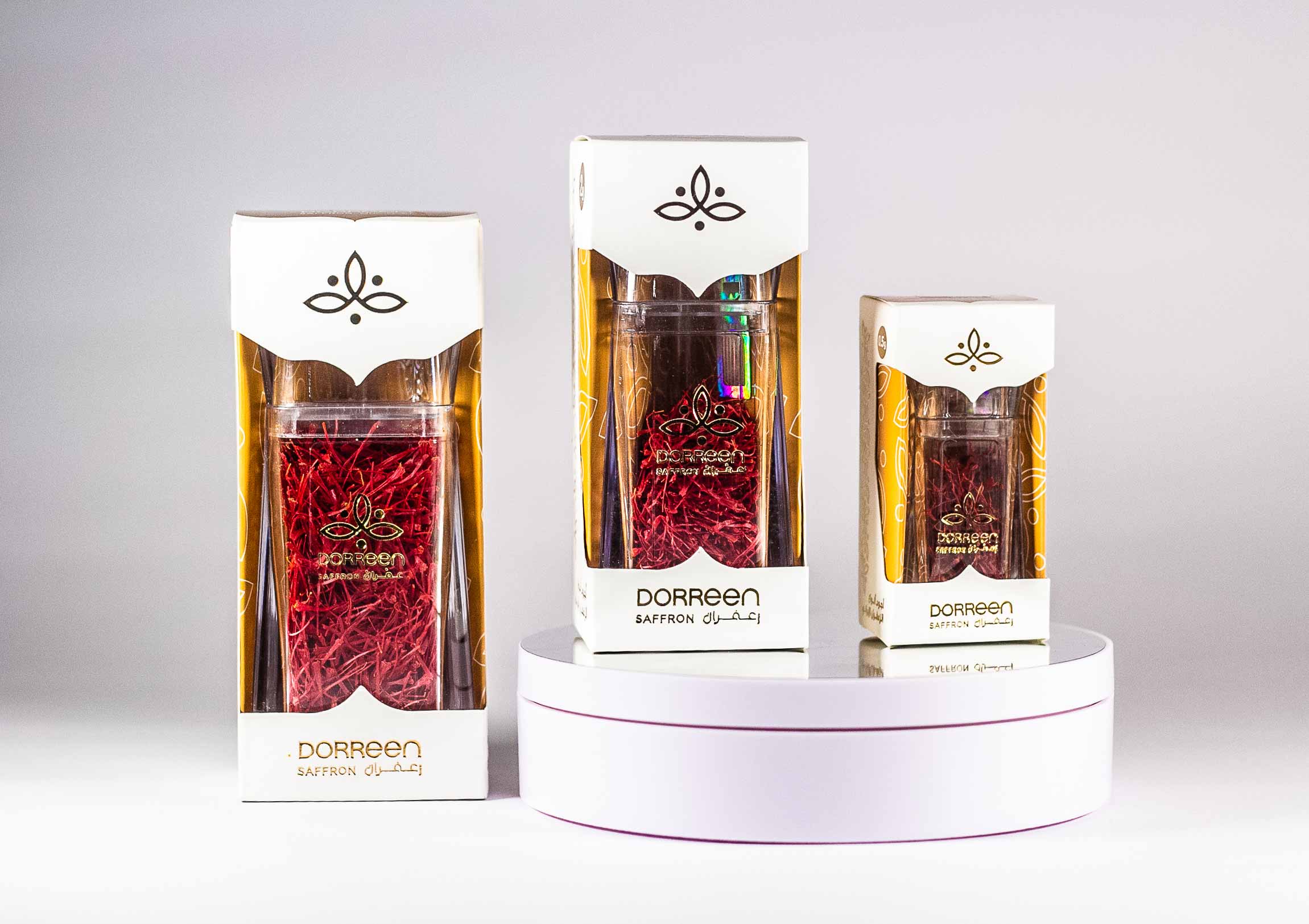 Almas Super Negin Saffron - 2 GR
The Almas Collection is the highest quality grade of saffron from Dorreen™ Saffron. It is the ideal choice for those looking for the highest grade of saffron to give their recipes an exceptional and outstanding flavor.

Certified Quality
Almas has Good Manufacturing Certification, Quality and Management ISO 9001 certification, Quality and Management ISO 9001 certification, Safety Standard IS0 22000 Certification, and HACCP Certification.

High-Quality Saffron
This saffron grade is higher than average and has levels of compounds (safranal, crocin, picrocrocin) that position it at the top of the saffron grade scale. This means that it is a high-quality and safer product for you and your family with higher health properties. It also has a richer taste and flavor, a strong aroma, and high coloring properties that will make your dishes look amazing.

Richer Taste and Flavour
Almas Persian Super Negin Saffron- 2 GR has a strong aroma and taste that will make your mouth water. It is the perfect saffron for giving recipes an exceptional and outstanding flavour.

High Coloring Properties
Almas Persian Super Negin Saffron- 2 GR has great coloring properties, giving your dishes not only an amazing taste but also a beautiful look.

Less Consumption
Just a pinch of Almas Persian Super Negin Saffron- 2 GR is more than enough for 4 persons. You'll have a greater product that will last you longer.

Sourced and Packaged in Dubai
Almas Persian Super Negin Saffron- 2 GR is sourced, packaged, and labeled directly from the original site in Dubai. It is a zero-waste product with every impurity and extraneous matter hand-removed by professional staff.

Available across US and Canada. Hence, US and Canadian customers can now enjoy this premium grade of saffron directly from Dubai.

Buy it now and enjoy its amazing benefits!

Hand-Picked
Every saffron flower is carefully hand-picked by expert farmers.
Intense & Fresh Aroma
The high compounds levels present in the threads grants an high coloring power, rich taste and intense aroma.
100% Natural
Our products are free from any preservatives, additives, artificial colours or fragrances.
Lab-tested & Certified
Our saffron has been lab-tested and widely respects all the sector's Health & Safety standards.
Saffron Quality & Traceability
To ensure our products keeps the maximum quality standard over time we do chemical and microbiological tests in a certified and specialized laboratory from a sample of the latest crop batch.

On every original Dorreen™ Saffron Almas or Organic Collections, you'll find a batch number on the side of the packaging that permits us to trace back to the original batch.

If you'll ever need to make sure you have a quality product or need to see the specifics parameters of your product send us an email at info@dorreensaffron.com with your batch number and we'll send you the respective lab test sheet.
Security
All our products come out with a branded tamper-proof seal applied at the moment of packing in the production facilities a few minutes away from the saffron farms that will avoid any tentative of counterfeit.
100% Money-Back Guarantee
If you'll ever be not satisfied with the quality of the product provided, send us an email at info@dorreensaffron.com specifying why the product didn't deliver what expected and we'll give you all your money back.